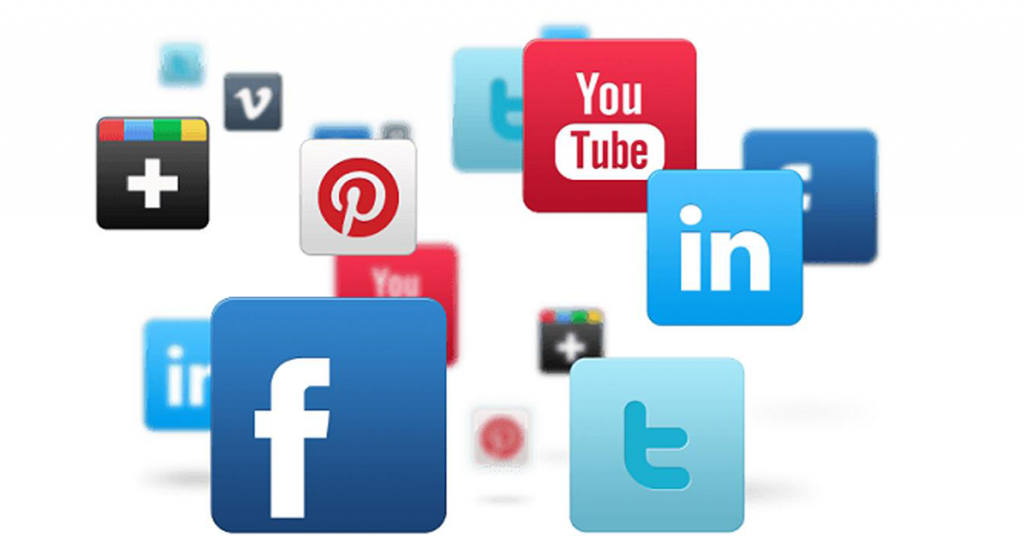 This blog on social media for voiceovers tackles some of the challenges facing voiceovers who want to market themselves across platforms like Twitter, Facebook and Linkedin.
If you find yourself struggling with social media you might be pleased to hear that you are not alone. It's not unusual and there are lots of other voiceover actors who are unsure what to do.
For this reason, some voiceover actors simply avoid using social media.
When we talked to our community of voiceover actors, it became obvious that there was a lot of confusion about the whole social thing.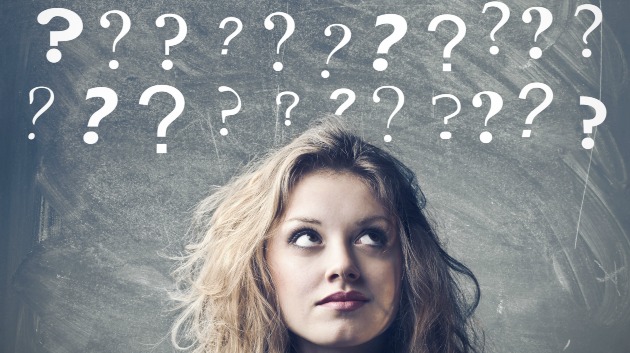 The most frequently asked question we found was – "How do you get work?".
Some of the other questions that came up were:
Why do I need to use social media?
What social media platforms should I use?
How do I start using social media?
What should I post on social media?
When should I post on social media?
How much does social media cost?
How much time should I spend on social media each day?
What results can I expect?
This blog on social media for voiceovers, is designed to help you get the most out of using social media. It will also give you a framework for how you can use social media as a voiceover actor.
Remember that social media changes. Even as this this blog is published, the social media platforms are evolving and new features will emerge.
What you will learn:
The trends in social media and what's influencing how people use it
The top platforms that voiceover actors should focus on using
How social media for differs for voiceover actors
How to research and connect with potential clients
How to build relationships with potential clients
The etiquette and nuances of different social media platform
How to build your audience on social media
How to develop your personal brand on social media
#1 – DOES USING SOCIAL MEDIA FOR VOICEOVERS WORK?

Here's the bad news! After taking a quick survey, we found that 90% of voiceovers polled (for social media usage), said they still didn't feel confident with their social marketing.
Why is this? With so many channels and media formats out there, it can be a world of confusion, leading many voiceover artists to abandon social media as an opportunity.
The key to success is view social media as a long term investment.
In fact, social media offers massive benefits for voiceovers who want to develop their personal brand, but:-
SOCIAL MEDIA IS NOT A QUICK FIX.
If you have not developed your overall marketing, defined your personal brand, developed your skills; then social media will not suddenly transform your voiceover business. Social media works best when it is orchestrated with your broader voiceover marketing plans.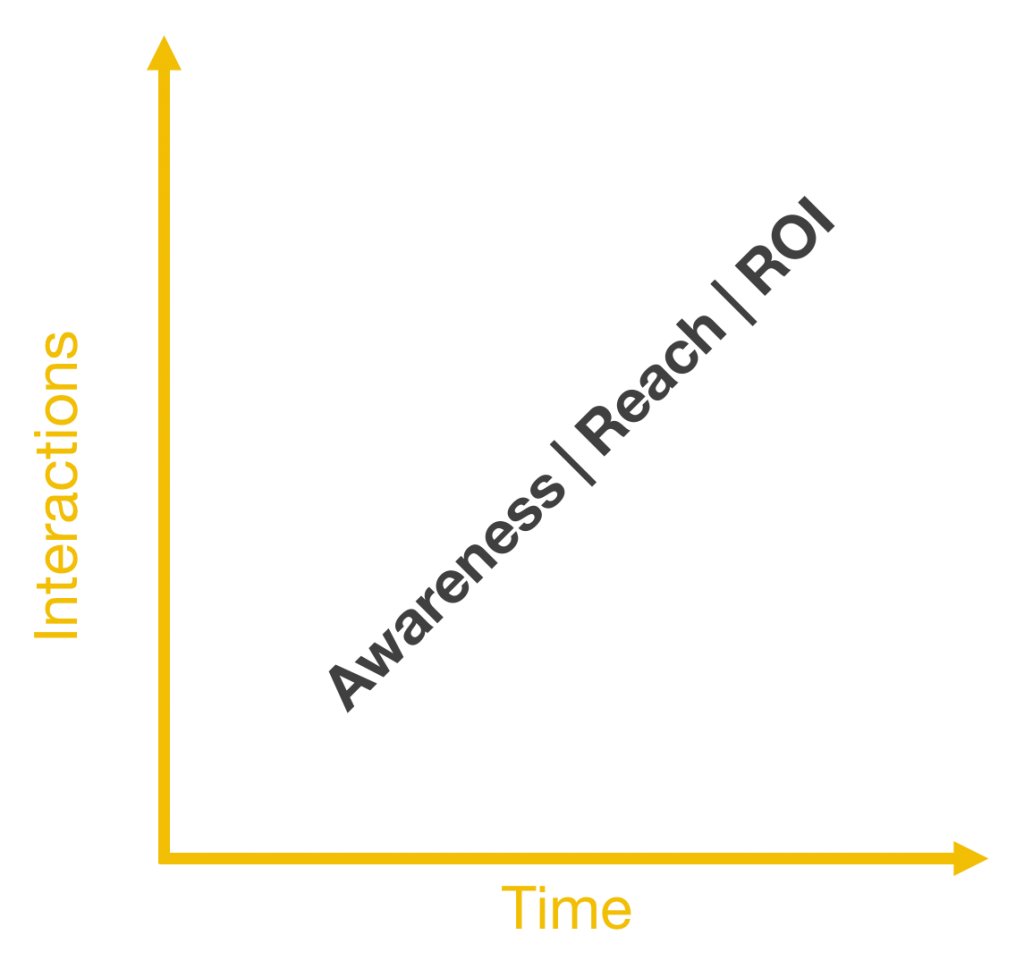 So what is social media all about?
It is important to understand your return on investment (ROI). Your is based on the investment you put into social media – your time and any costs e.g. tools. Your return then, is your financial gain. A good ROI is where you get out more than you put in.
Like all businesses, you have to put a lot of effort in at the beginning of a business to get the business going. Similarly, you have to do this for social media.
The longer term ROI of social media can be broken down into three main areas:
Brand equity – share of mind (long-term)
Top of mind – first in mind (at any one)
Brand image – reputation (long term).
Another factor, when considering using social media, is the reach (the number of people you can potentially get to see your brand).
#1 – Social media is big – really big
Facebook: 1.71 billion users
Google+: 300 million users
LinkedIn: 450 million users
Twitter: 320 million users
The key takeout is there are no other platforms or methods to get to that many potential clients. The chances are that a lot of your target clients use social media.
#2 – Social media delivers results
It really does, and later on this blog I will show you those results. Social media does take time though to develop an audience and connect with people. It is not hard though if you adopt some basic rules and are consistent.
Another important point about using social media for voiceovers – SOCIAL MEDIA CAN'T MAKE UP FOR BAD BRANDING.
Needless to say that those voiceovers that use social media well are getting work from it.
If you haven't got your brand sorted, clearly identified, then your brand using social media is going to be a hit and miss. You simply won't get the same results. So develop your brand, make it good – really good. You're in a competitive market so make sure you stand out.
If you're not using social media, you're missing out on a huge market. There is nothing that comes close to social media in terms of your ability to find and connect with potential clients. So if you do have social media accounts, the question is how do you properly use them to get more work?
#3 – Social media is global
Social media is global and so is voiceover work. If you want to reach out and work with a wide variety of people across different continents, then social media is the ideal method for building new client relationships that you would otherwise not meet.
Using social media for voiceovers can turn you into a social media super star – but you have to put the work in. Yep, that's right there is no such thing as a free lunch. If this doesn't deter you want and you want to step change how you get work then read on.
What age are you – yes it makes a difference!
Age is a bit of a taboo subject. Of course it shouldn't affect how you get work, your ability to work and so on.
However, research shows that there are significant differences in how different generations use social media.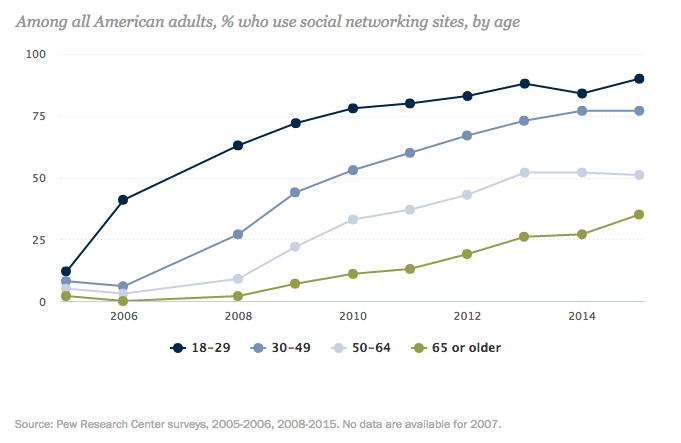 You just need to be aware of where you fit in. You may have a more cautious attitude towards using social media because of your age. This isn't a bad thing, but you need to overcome your fears, if you are to use social media effectively.
Often, it is our attitudes that hold us back, not our knowledge or ability.
If you want to find out a bit more about the statistics of social media here are two excellent slide sets:
What are the latest trends in social media?
There are some important trends to be aware of in social media. Knowing these trends may affect how you use social media, including the type of content you create and share.
The top 8 trends in social media:
#1 – Mobile first
This may seem like an obvious thing, but mobile is the first device for people to look at when it comes to social media.
"Nearly 80 percent of social media time now spent on mobile devices"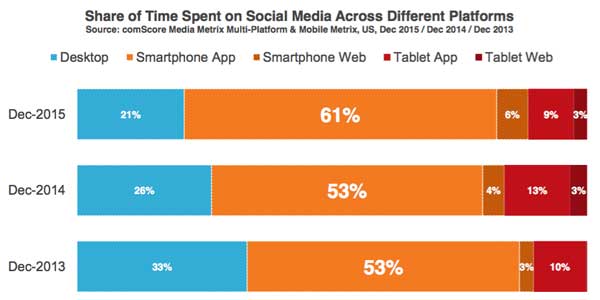 #2 – Live Streaming
Live video content is on the rise according to Social Media Examiner, and 43% of marketers plan to use interactive video this year, according to new survey data from Wyzowl. Periscope and Facebook Live are among the most popular. In addition to Facebook Live and Periscope, Instagram and Twitter launched their versions of live video streaming in November and December 2016, respectively.
#3 – Messaging apps continue to grow
Messaging apps are used by 4 billion users worldwide.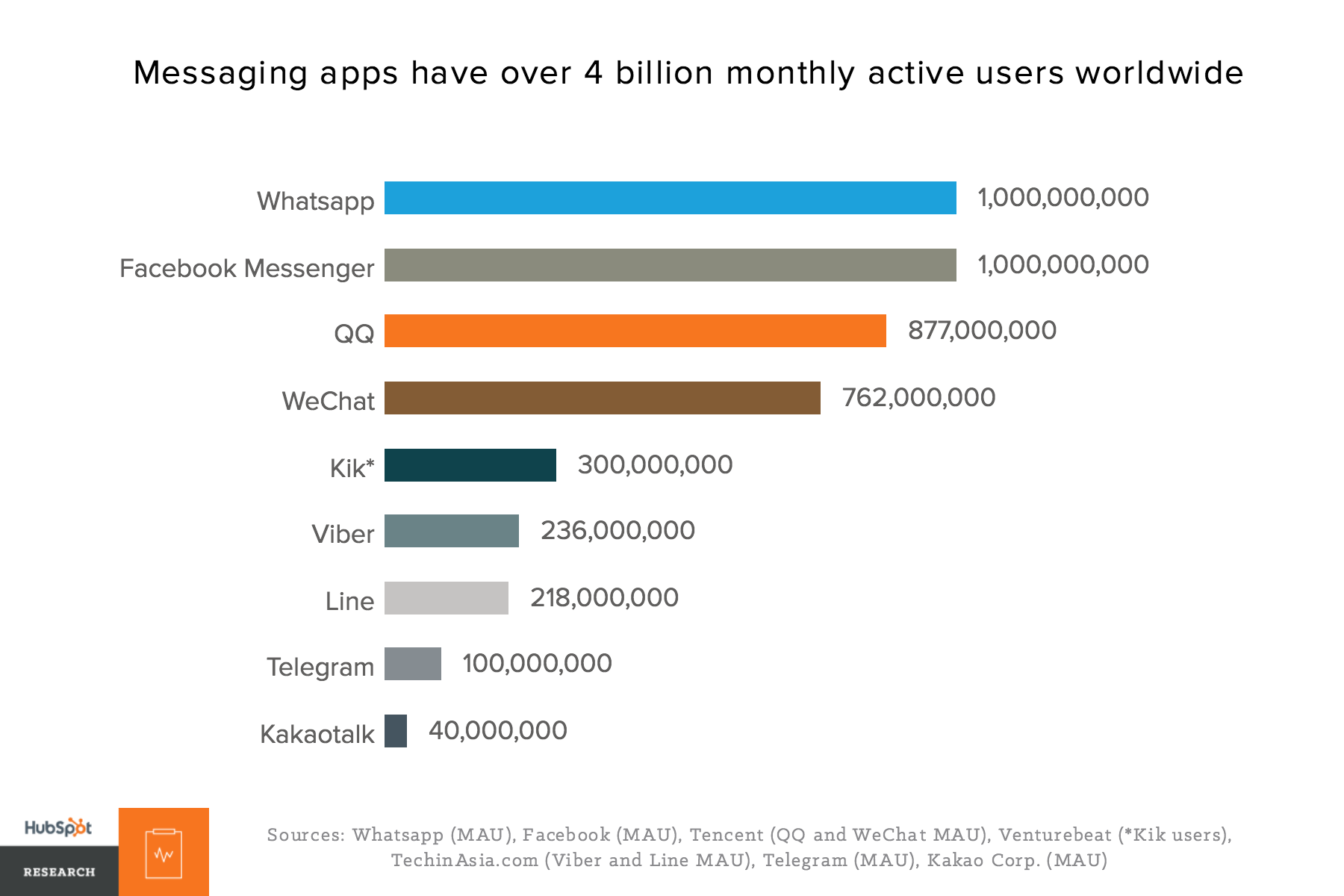 #4 – 2017 is the year of Instagram. 
Instagram is a great discovery tool and is also one of the best platforms for engagements.
#5 – Linkedin continues to dominate BtoB
Linkedin will continue to grow and be the main digital hub where people develop their professional presence.
#6 – Twitter continues to fade away 
Twitter is in trouble and it's decline is set to continue in 2017. The company has lost six of its 10 executives in 2016, including its CEO and CTO. That spells trouble.
#7 – Social media is going to become more and more visual.
It's not just video though, image sharing is on the increase, as well as video. Platforms, such as Pinterest and Instagram, are leading the way. In fact, research shows that Instagram has the highest levels of engagement.
SOCIAL MEDIA FOR VOICEOVERS – SO WHAT DOES THIS MEAN?
As a voiceover actor there are a few key takeouts:
– use different platforms differently – consider the type of posts, use of images, business vs personal use.
– images and videos are important for sharing – increase your shares by using more pictures and videos.
– whilst messaging apps might not fit your marketing, they may be a useful way to keep in contact with existing customers – ask your clients if they use messaging apps and start to use them.
#2 – What are the best social media platforms for voiceovers?
The simple answer is that you need to be where your clients are?
Whilst that sounds like an obvious thing to point out, it isn't. Even if you have a target marketing persona of your ideal client, there will always be exceptions.
Remember consumer marketing brands, e.g. Nike and Apple, are dealing with millions of customers. You on the other hand are dealing with a very select number of people. How and what they use may vary wildly depending on which part of the industry they work in.
When you research potential clients, remember to spend some time getting to know a bit them. If someone is of high value, they are likely to get approached by lots of voiceovers. What is going to make you any different? Well one thing is by doing your research, getting to know about them, if you just read their title and blast in telling them about your showreel, do you really think you are giving the right first impression!
There are some obvious platforms that you need to use, and use well:
#1. Linkedin – it is your digital CV and a place for people to validate your professional experience.
#2. Twitter – although Twitter is struggling, it is still one of the largest social media platforms.
They are plenty of good reasons to use other social media platforms, but you need to develop a clear social media strategy, if you want to find out more about that you can listen to our webinar in our members area.
Social media may seem free, it isn't, it costs you in time and that time you could spend working, talking to clients and doing lots of other things.
Research also takes time, as does planning your social media. The good news though, is that done well, it can really make a big impact on your career.
How to start using social media as a voiceover actor?

In this section, we look at the top tips to crush social media. The first thing you need to do is put in place some strong foundations.
On social media you are going to be seen by a lot of people, and some of those will be potential clients. Imagine you are going to meet a new client, one that could seriously offer you some a big break in the voiceover industry, a job that could transform your future. How would you dress? How much time would you spend practicing your answers to questions they might ask? How else would you prepare?
Social media is where people will often get their first impression of you as a voiceover actor. Now that can be scary. But, you have to look at this the right way. If you don't take part, you are leaving the opportunities to others that do. No one expects perfection, that's just not possible and is something you need to dismiss. They just want to see a human, get to know you, understand what you offer and build a relationship with you. It's about trust and credibility.
However, going into social media without looking like you don't care about creating a good impression looks, is like going to an interview looking scruffy and unkempt.
Your first priority is to get your personal brand in place.
#1 – OPTIMIZE YOUR PROFILE
People make decisions about you in seconds, in fact milliseconds based on your profile. In thinking about social media and the web in general you have to think of speed.
Imagine there is a billboard with your face and a message on it. Ten years ago people drove past that billboard at 30 miles an hour, and they would take their time to look at the detail. Billboards could afford to have a lot of detail on them. Now, those same people are driving at 70mph and they just glance at the billboard. That billboard, has to be tight, has to get a message across in a fraction of the time it used to. That billboard is your profile, and you now have to get across your message fast, super-fast.
#1.1 – Profile name
Choose a name that fits to you. The standard voiceover always seems to go for firstnamelastnameVO.
Now, imagine you are a voice director for a moment, one who is inundated with voiceovers trying to get his attention. Are you going to be attracted to a firsdtnamelastnameVO? or more likely to connect with just firstnamelastname?
My recommendation is to use your firstname and lastname or some combination that makes you look like a person, why because you are.
Not convinced yet. Then look at engineers, consultants, creatives – they do not use firstnamelastnameconsultant. Look at famous people online the same is true for them.
#1.2 – Profile picture
Get a good professional photograph. BUT, and this is a big but, try and make it more interesting. Split a square into thirds and then position yourself slightly off centre, maybe look in a direction.
The critical thing is to make it look good. So pay for a professional photographer and get a bank of photos together that you can use on your website, and across social media. Don't just take shots of you just in a voiceover booth! Create some photos of you in different settings.
Use the same profile pic across all your social media – this is your brand after all.
#1.3 – Biography
Create a short biography. Start at 500 words, this can be used on your website, and then produce further versions 250 words, 100 words, 50 words and 25 words. In each of them make sure you add in your personality e.g. a coffee lover who uses caffeine to think up innovative solutions to clients problems (that is just a rough example created as I write this).
Distilling your biography means you have to focus on the value you deliver to clients. For more about this and branding take a look at our voiceover marketing course, email course and forums.
Create a tagline. This is part of the branding process and helps you to 'stick' in the minds of potential clients e.g. a voice like chocolate, bringing the voice of brands to life…
#1.4 – Social media covers
This is the big picture, the main header or area you get to sell yourself. As we have moved to mobiles the cover has become less important. Nonetheless you should make it count.
Use the same image across all your platforms. Be in the photo, after all you, this is about you. Make sure you look friendly and smile. Whilst the booth can be OK, try to broaden it out. Possibilities are you talking to a client, you in a sound studio talking to an engineer, you at home at a laptop…try to be recognisable but not the same as everyone else.
#1.5 – Vanity url
Platforms like Facebook and Google+ allow you to get your vanity url e.g. https://plus.google.com/+firstnamelastname/posts
On Facebook use a page for your profile not a personal timeline. Why? Facebook's terms of service warn that using a personal Timeline for business (as opposed to a Page) can result in the closure of your account.
WHAT SHOULD YOU POST ON SOCIAL MEDIA?
The biggest and often the hardest challenge is what to post on social media? This section covers the main types of content to consider and looks at how you can save time by avoiding the need to constantly trawl the internet for fresh content.
#2 – PLAN YOUR POSTS

Remember that when you use social media it is with the long term aim of generating business and gaining brand exposure.
Two main things to consider then:
The type of people you want to attract.
What those people want to read (which is probably different from what you want them to read).
#2.1 – Schedule your month/week
If you aren't a great planner, then maybe just chunk out one week at a time. For those of you who want to nail the planning of your content, here is a great template from Hubspot – link
#2.2 – Content Ideas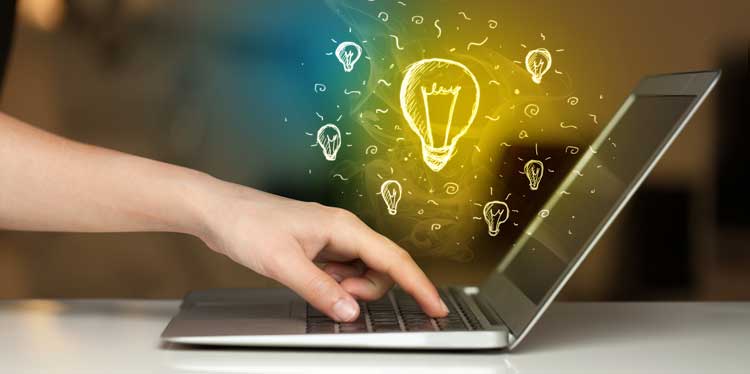 Are you struggling with what to post? Well here are a few ideas to help you:
News: Act a news source, sharing niche- and sector-specific stories.
Opinion Pieces: Share opinion articles from thought leaders e.g. how commercials / ads are changing.
Industry Research: Dig deep into journals and magazines 

to find relevant research e.g. gaming industry stats and trends.

Blog posts: share blog posts from trusted and reputable sites e.g. Gravy For The Brain :-), Voices.com, Backstage.com…
Discuss books: post thoughts about books you've read and why they might be useful to others.
Links to good resources: share resources that other VO's or potential clients may find useful.
Share useful information: Share information about microphone reviews, useful studios, good sound engineers…
Share groups: promote good and relevant voiceover groups and client groups that others might like to join.
Your own research: take a poll on a topic amongst clients in a sector and share your results.
Topical news: comment and discuss topical news.
Share content from relevant journalists: share content from journalists in the industry that you are focused on e.g. gaming, audio books…
Share infographics: share useful visual infographics with people.
Quotes: share quotes – make them visual though e.g. a quote overlaid on a picture.
Cat pictures: don't underestimate the power of funny cat pictures from time to time.
Events: produce a collage of event photos you attend, including pictures of you and the people you met.
Conduct polls: use a poll that is related to an industry or company issue.
Talk: comment and chat to others, share their content and be positive and supportive.
Share jobs: share jobs that you think others will find useful.
Production shots: if you're working on a project with other people, take a few shots; even make a story out of it.
#2.3 – Get creative
There are lots of creative ways you can produce content or make yourself relevant to your peers and potential clients on social media.
Many people, mistakenly, think that they need to produce narrow definition of what is relevant and interesting to their target audience. They think that their followers will only read about a narrow selection of topics.
Success favours the bold as well as the interesting on social media, so don't hesitate to express your feelings and agenda. For example, if you think there should be more women in voiceover, share an article that supports your view. People voluntarily followed you; they can voluntarily unfollow you if they don't like what you share.
Take a few risks, and although you may not always get it right, you will have a far higher chance of finding your success.
#2.4 – Best time to post on social media
This post by Coschedule shows you the best times to post by each type of social media and it is backed by some excellent research – link
#2.4 – Use hashtags
Hashtags are a great way of tagging your posts, so people that follow certain topics, can tune into them. They connect posts and people all over the world. An easy way to look at the power of hashtags is to use Hashatit and enter #vo.
Twitter, Instagram, Facebook, Tumblr, and Google+ all support hashtags, so this is a standard way of tagging content.
#2.5 – Useful ways to find content
There are lots of ways to help you mimimise the time you spend online finding good content. Here are a few ways to do it and the tools to use:
#2.5.1 – Feedly is an RSS-feed content aggregator that collates information from blogs and websites and presents it in a magazine format. Flipboard is a another product. Use these to pull into one place all the main websites and blogs you normally go to for news.
#2.5.2 – Reddit bills itself as "the front page of the Internet." Use it to see what topics are hot and trending – focus not only on voice acting but your clients industries…remember you want to listen and get to know clients.
#2.5.3 – Twitter lists – create lists of influencers in your clients industries. You can then easily then refine your Twitter stream to just the people you list and find good posts to Retweet.
#3 – TAKE PART IN COMMUNITIES

One of the mistakes people make in social media is to expect too much too soon. You wouldn't expect to get a promotion two weeks after starting a new job!  Most people know that is unrealistic. Getting good at something takes time – you might have heard of the 10,000 hrs required to master a skill (taken from Malcolm Gladwell's book Outliers).
The art is to be positive, not spam and participate without being too pushy.
Some example communities:
Google+ communities:

There isn't many voiceover communities on Google plus but here are two:
Facebook groups:
There are two kinds of groups on Facebook and Linkedin: public and private. Private means that someone controls access to the group. Odften this is to prevent spammers joining, or if they do have the ability to withdraw their membership permissions. Two active Facebook groups are:
Linkedin groups:
#4 – MANAGING YOUR TIME AND THE SOCIAL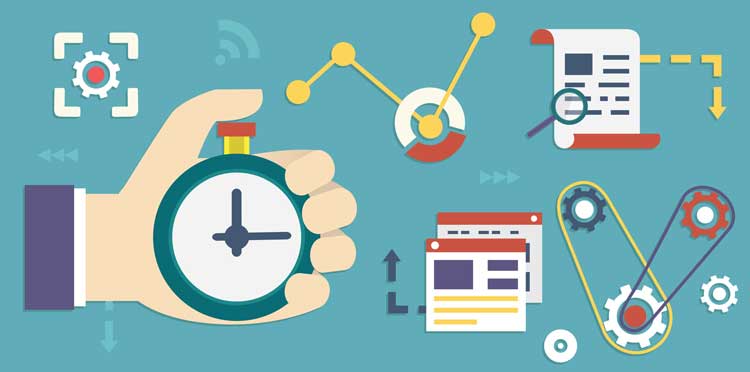 It is all too easy to go down rabbit holes and lose track of time with social media. So you need to have an efficient workflow that enables you to be productive.
Here is a simple workflow that works for many people:
#4.1 – Hootsuite. Hootsuite allows you to schedule content and to monitor and respond to comments. You can share to Facebook profiles and Pages, Google+ pages, LinkedIn profiles, and Twitter.
#4.2 – Post Planner. This product works only with Facebook. It provides stories to share and also suggests when to share.
#4.3 – Sprout Social. This is my favorite. It provides the ability to publish on, engage with, and monitor Facebook Pages and profiles; Twitter; Google+ pages; and LinkedIn profiles.
#4.4 – Tailwind. This service provides scheduling and monitoring for Pinterest. The display of popular pins, trending boards, and other people's popular content is a powerful feature.
#4.5 – Buffer. Buffer enables you to schedule posts to Google+, LinkedIn, Facebook, and Twitter. It also suggests stories to share.
#5 – SOME MORE TIPS

#5.1 – Generating Visual Content
Social media is increasingly about producing great visual content. Now that is fine, but we are not all gifted artists or graphics designers!
Worry not though, there are lots of great tools that make it super easy to produce amazing visuals and on a budget:
#5.1.1 – Canva is a graphic design software tool in which enables you to create simple designs.
#5.1.2 – PicMonkey is an excellent graphic tool that is very easy to use and has a great intuitive design. Use it to edit photos and create stunning graphics.
#5.2 – Tips for Twitter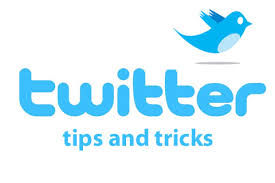 ]
When it comes to cold sales, Twitter offers a special opportunity to directly connect with the people you want to reach. At any time, you can use Twitter's search engine to find people who are talking about topics related to your voiceover, even if only tangentially e.g. game production. Unlike other platforms, it's the only place where you can jump into a conversation unannounced without seeming like a stalker.
Warning – Only losers and charlatans buy followers, likes, and +1s. Don't do it.
Share good stuff – Sharing good stuff is 90 percent of the battle of getting more followers.
Don't Ask People to Follow You – if you want more followers, earn them with the quality of your posts and interactions.
Add graphics to Your Tweets –  they increase retweets. You can add up to four images per Tweet.
Tag people – if you have attended an event, just finished a client project….then use a tag
Mix up your content – don't be entirely self-promotional on Twitter. Mix up your content and interact with your followers.
Engage with others – show appreciation for their tweets by using the favorite button as a "like."
Respond – don't be a robot. If someone asks you a question on Twitter, answer it!
Be selective – if you retweet every single tweet you're mentioned in, followers will think you crave attention!
Tweet questions – Twitter is a two-way conversation. Tweet questions to encourage your followers to interact with you.
Recognise influencers – nobody HAS to share your content on Twitter. So if someone authoritative retweets you, thank them.
Don't auto follow – you don't have to follow back everyone that follows you. Doing so will clutter your stream.
Use lists -lists of people help you to group streams of conversations by topic e.g. types of clients.
Don't Auto Direct Message – Don't send auto-DMs. EVER. No exceptions. Just don't do it. If you do, people will unfollow you.
Don't favourite everything – if you favorite every tweet someone is mentioned in, even via automation, you'll seem like a stalker.
Don't gripe on Twitter. People like to surround themselves with positive people, not complainers.
Track Twitter – review and look at the type of tweets get more replies, retweets, favorites, and clicks. Use this data to influence future tweets.
Measuring your Twitter success – this is very important, Measure your success not by your number of followers, but by the quality and level of engagement, your growth in followers will come.
Etiquette – if you wouldn't say something to someone's face, don't say it to them on Twitter.
Put Your Links In The Right Place – The optimum place to put a link is not at the end but the after the first 25% of the Tweet.
Use The Right Url Shortener – In a nutshell you should use Bitly. This probably because it has become a trusted and known url shortener.
More tips at Twitter – see link
#5.2 – Tips for Linkedin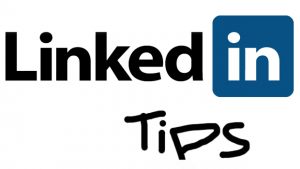 I spoke to a voiceover recently who had optimized his Linkedin profile for voiceover. Gues what?, he receives 50% of his work from Linkedin. Not only is that a lot of work (yes he gets a lot each week), but at his rates that is a lot of money.
The tips below are focused on what to do and what not to do on Linkedin.
Don't broadcast everything –  when you're updating your LinkedIn profile, it can annoy your contacts if they're alerted to every little change. When you're in edit mode, head to your privacy controls. Turn off activity broadcasts and change the setting for  "select who can see your activity feed" to "only you."
Groups – join groups that will let you connect with people who are in your target audience.
A Detailed Profile is A Strong Profile – adding a profile headline and summary is helpful to make a good first impression. The headline gives you a professional 'identity'.
A focused summary – this is where you sell yourself and showcase some of the more detailed parts of your profile. A summary should be used to demonstrate your skills and the value you deliver.
Proofread Your Entire Profile – The obvious thing is to read it through to make sure there are no spelling or grammatical errors. Then try putting yourself in the eyes of the reader and see if you understand what your profile is about.
Only Use Professional Photos – LinkedIn profiles that have a picture are 11 times more likely to be viewed. So if you're still showing a silhouette, it's time to make a change and reveal yourself.
Brand Your Profile With a Background Photo – Does your LinkedIn profile look boring and average? Give your profile page a bit more personality, or branding, with a visually appealing background image. Note it doesn't have to be of you in the booth!
Use Keywords With Intent – Linkedin profiles are searched and surface based on keywords used in a profile. So words are so incredibly important. Using the right keywords in your profile will make the difference between being found and being invisible. So optimise for voiceover, voice acting.
Personalize Your LinkedIn Profile URL – when you created your LinkedIn profile, it had some ugly combination of letters, numbers, and backslashes that had no value for your personal branding. You don't still have this, right?
Tidy Up Your Endorsements – people are going to endorse you for all sorts of skills–sometimes even skills you don't actually have or use. But just because you've been endorsed for these skills doesn't mean you have to show other LinkedIn users.
Connect With People You Don't Yet Know – One of the biggest mistakes people make on LinkedIn is failing to reach out to connect with people you want to know but don't yet.
Personalize Invitations to Connect – the standard – "I'd like to add you to my professional network on LinkedIn." is not how you should approach potential clients! The default message LinkedIn provides is so dreadfully boring and impersonal.
Find People Through Search and Advanced Search – LinkedIn search is your gateway to future connections. Search for people by name, company, or skills e.g. voiceover director.
Use (but Don't Abuse) Status Updates – LinkedIn status updates are your chance to highlight some of your recent work, share an article or book you've read and promote your presence. Because LinkedIn is a business network, it's best to use it during business hours. Keep active, but don't go overboard and don't just use your updates to spam people with your latest achievements, share a variety of content.
Be Positive – what you say reflects on you. Never post negative comments about someone's post or a past client.
Ask for Recommendations – building up a bank of recommendations takes a bit of time. What can you do? Ask for them! LinkedIn makes is super easy, providing an "Ask to be recommended" link, where you can specify what you want to be recommended for, who you want to recommend you, and write a personal message. Pick specific people. Don't just randomly ask all your contacts if they can recommend you. Be selective.
More tips can be found at Linkedin – see link
Social Media for Voiceovers Summary
Social media for voiceovers is and should be used to build your brand and develop relationships. Done well you can definitely gain.
If you want to find out more about the type of strategies that other voiceovers are suing to get more work then join our forums and we can help you step change your career.