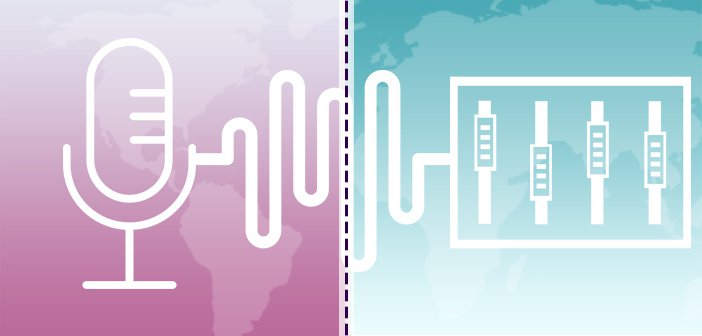 What is ipDTL and Why is it Useful to Voiceover Artists?
ipDTL in its essence is a simple way to connect two remote recording studios, having the voice artist in one studio and the recording system in another
In one of Gravy For The Brain's recent webinars, Kevin Leech (ipDTL CEO) joined me and Peter Dickson to talk about ipDTL, how it works and how it can benefit voiceover artists. You can see that extract of the webinar in the video at the bottom of this blog
To better understand why ipDTL is so useful, it's a good idea to have a look at the history of ISDN, Source Connect and ipDTL as a whole. Then, the picture will become clear!
In the Beginning, There Was ISDN
So cut back 20-something years to the start of the 90's. At the time, if you wanted to record remotely, you needed a system called ISDN. ISDN is essentially a pair of hard-wired connections to your house or studio, very similar in look to your standard home telephone connection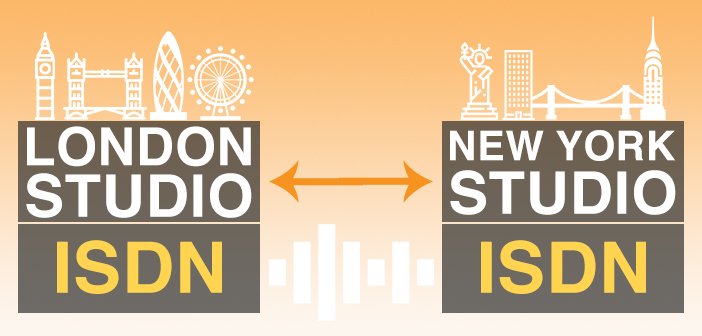 On each end of the ISDN connection (you and the remote studio) you needed an encoding and decoding machine, called a codec. These codec boxes are very expensive, ranging from £2000 / $3500 upwards.  The codec box on the voice-end connected to the mic, usually through a mixing desk, and the codec on the recording-end was connected to the recording unit, again, usually through a mixing desk
You also had the installation costs of the ISDN lines themselves and the monthly rental costs from the telecommunications company
ISDN was/is a very robust and reliable system, but expensive, and generally only found in top-end studios
Along Came Source Connect
Let's fast-forward to the 2000's now. Out came a product called Source Connect
Source Connect came as a plugin to the Pro Tools system and effectively did the same job as ISDN, but over the internet, in the same kind of way that Skype did. Earlier internet speeds were slow though, so it also incorporated a catch-up algorithm which meant that you may hear the live quality as quite low, but the data could catch up in the background and therefore end up as good quality
Source Connect still exists today and as internet speeds have become faster is a very viable option to voice artists.
Source Connect's top-end packages are still very expensive and mainly found in high-end studios due to the price tag, but they also have an entry-level package called Source Connect Now, which is free to users, albeit with certain restrictions
Check it out – it's a great option for some VO's who want to record remotely
Introducing ipDTL
Now let's forward onto the present day. Along came a company called ipDTL who have a similar offering to Source Connect, only everything is browser-based
How Does ipDTL Work?
In most home recording setups you have a Microphone > Audio Interface > Computer style arrangement
In ipDTL's web page, your Audio Interface shows up as the input source. At the other end, the opposite is reflected and you pipe the ipDTL interface into your recording software. It's really very simple
What Has

ipDTL

 Got That Source-Connect-Now Doesn't?
The main selling point of ipDTL over Source Connect is that it also has an ISDN bridge contained within the software. This means that if you want to do a remote session with a large studio, in say, New York from, say London, you only have to pay for the cheap ipDTL interface – this can then bridge automatically for you into the NYC studio's ISDN interface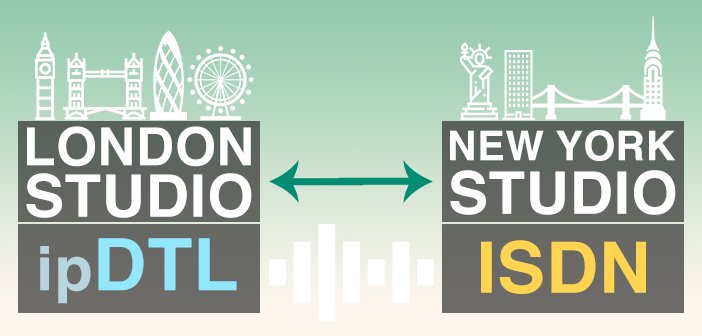 With ipDTL you can also broadcast video at the same time so both parties can see each other whilst recording – great for directorial sessions, and it can also be used as an internet phone system
Watch the Video
In this video, Kevin Leech ipDTL CEO joins Hugh Edwards and Peter Dickson in a GFTB webinar to talk about the product, how it can benefit voiceover artists, and how he feels it is better than it's competitors
ipDTL: An Overview by CEO, Kevin Leech from Gravy For The Brain Ltd. on Vimeo